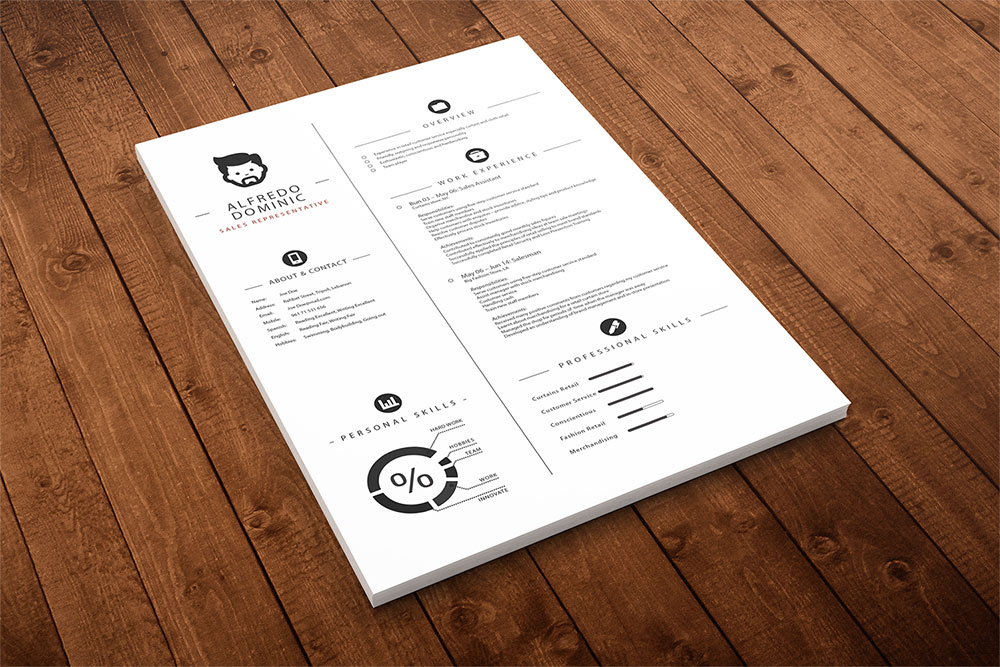 Now that you have stumbled upon this website and found this free CV template which is simple but yet effective, you may have started to think how you can really benefit from it. For some, writing a CV may be one of the horrors of life. However, it does not have to be this way. First, start by downloading this free CV template which was designed by professional graphic designers, and then continue reading to understand better what a CV is and how can you write it easily.
Understanding what is a CV and how it should be used
By definition, a Curriculum Vitae (or a CV, and also known as a resume) is the outline of a person's educational and professional history. Usually, a CV is prepared in order to apply for jobs. In a CV, everything about you would be presented in a positive way. It is a marketing document. You will be using your CV to market yourself, and that means your skills, abilities, experiences, qualifications, etc… Just as when a product is being marketed only the good stuff are mentioned about it, your CV should contain the best about yourself.
While you are trying to write and complete your CV using this free CV template, you should remember that there is not one way to complete a CV or resume. Since each person is different, and since a CV would reflect the person writing it, it is understandable to have CVs written differently even if the applicants are presenting it for the same job. However, there are some guidelines which are better followed and that will help keep the CV professional and prevent the person writing it from forgetting any important information which should be included.
A CV should be used to apply for a job. It is never too soon to start constructing a CV. Whenever a potential employer asks for some sort of application or whenever you are interested in applying for a job, you should present a professional CV.
How should a CV be written?
Some writing tips would apply to all sorts of different CVs. For instance, a CV should be clear, neat, and organized. When using this free CV template to complete your resume, you should keep in mind that it will be put with a pile of other resumes, and that the person reading them would prefer to do anything else. That is why, you should try to make that person's job easier by omitting any irrelevant information in your CV. In addition, be concise. Keep the reader interested in continuing their reading to the end. Keep in mind that whenever they get bored, they will leave your CV and move on to the next one. It would be helpful to use bullets, write really short paragraphs, make small notes, etc… Moreover, it is important to be consistent and logical in mentioning your skills, experiences, abilities, qualification, etc…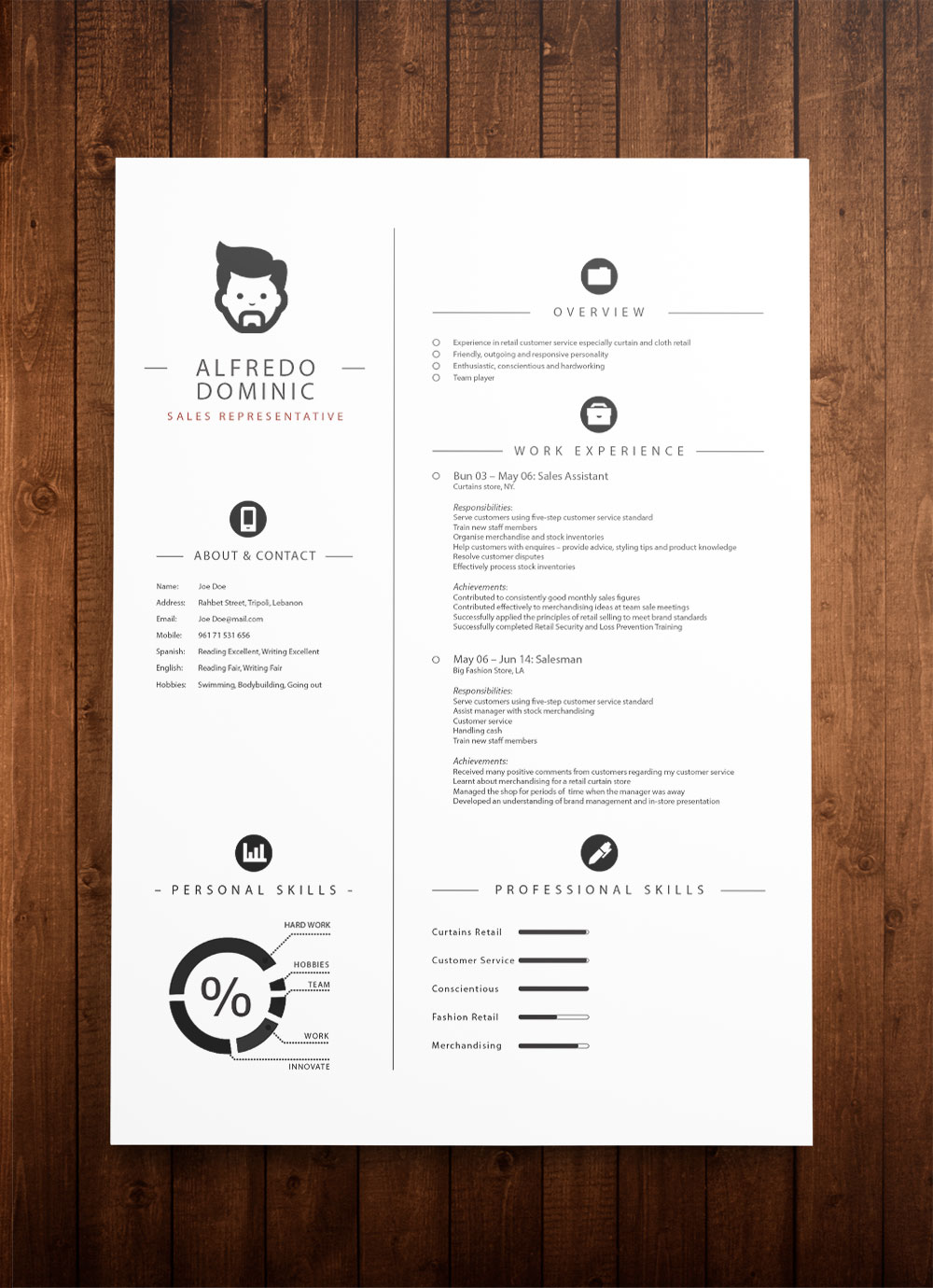 Your personal details
You should never forget to include your contact information in your CV. You will have to state your full name, your address, your phone number (mobile and landline if available), your email, your website (if available), etc… Make sure that these information are 100% correct so that your potential employer can easily contact you.
However, you should pay attention not to include too much of your personal details. Some details which hint to or state your ethnicity, sex, age, religion, political views, etc… can lead into discrimination. Also, it is important to respect the equal opportunity offered to everyone. As for including a passport sized photograph, cases are different in different countries. So, you should follow the norms of your country when it comes to a photograph.
Wrapping up
This free CV template is offered to help you write a simple professional CV. It is not designed for a particular profession so it can be used for any type of jobs. You can try to follow these tips offered above, but as you finish writing your CV, remember to review it again and again, and correct any spelling or grammar mistakes. It is very important that your CV be grammatically flawless. You can always ask a competent friend or colleague to go through your CV and offer any corrections or additional tips. Also, keep in mind to include in your CV the things that you can offer the company you are applying for, and not how you can benefit from the company.